We at Epic Sports are committed to provide the best quality products at competitive prices as per our customer expectations. Epic Sports is based in Pakistan and was founded in 2002.
We are comparatively new in the market, but our aim is to compete with the best of the best.
Our top priority is customer satisfaction and to ensure that, we conduct various quality control checks on our products before delivering them to our customers.
WHAT WE OFFER
Epic Sports is a full-service private label custom clothing manufacturer from concept to the final product. We manufacture customizable sportswear, activewear, casual wear, gloves, and accessories.
EPIC SPORTS IS DESIGNED TO BE BOUNDLESS AND DYNAMIC.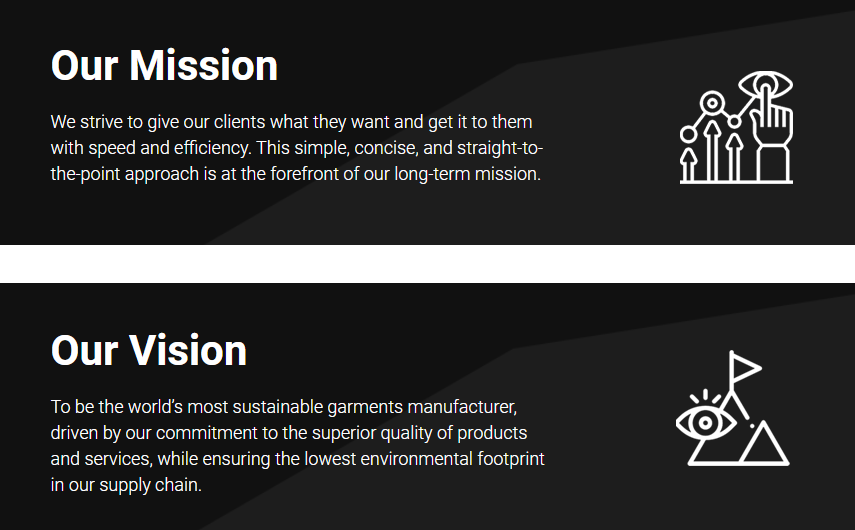 Our team of over 35 people is ready to handle your requirements.
Capacity to produce 50,000+ garments per month with latest technology.
150+ machines with advanced features all under one roof to make quality ensurance.
Commitment to providing high-quality, innovative products with competitive prices. 
Occupational Health & Safety Management System in place to provide maximum safety.
We are proud of our extensive selection of more than 500 innovative products that are available in a range of disciplines. Our in-house designers as well as outsourced designers from Europe help our clients design their next best product. As an OEM supplier, Custom product development is at the heart of our business. We offer you a complete design & manufacture service, creating entirely new and technologically advanced products that meet your exact needs and requirements.